1920s
Stork was launched in Britain.
1940s
The Stork fame grew during WW2 with the implementation of rationing in Britain when it established The Stork Cookery Service– this service provided advice to housewives on how to produce food in spite of rationing restrictions, and provided recipes for items such as meat-free pies and egg-free cakes.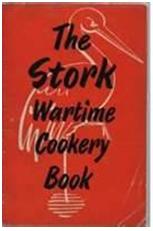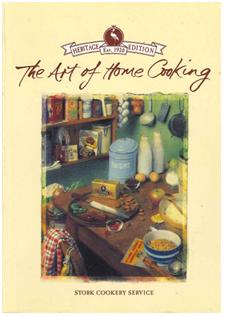 1950s
The Stork Cookery Service continued after the war and published 'The Art of Home Cooking' a reference book which provided cooking tips for housewives. It sold tens of thousands of copies and was still popular by the 1990s. It was republished in 1994 for it's 40th anniversary.
1955
ITV was launched, and Stork television adverts appeared in September of this year. Stork was one of the first brands to advertise on commercial television.
1956
Stork Wives Club was launched, and gained 191,000 members by December. By the mid1960s, a quarter of a million women were part of this club. This club offered advice on cooking and catering, and shared recipes.
1970s
Stork launched Stork soft and pioneered the 'all in one' cake making method which made it much easier for consumers to bake - a large campaign supported this which was endorsed by Bruce Forsyth.
1980s
With the microwave trend taking off, Stork published a new book called Microbakery by Annemarie Rosier and the Stork Microbakery service which included unique Stork recipes, specifically with microwaves in mind.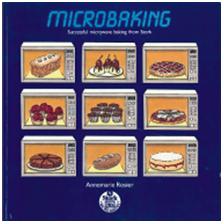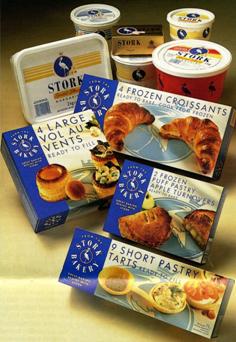 1990s
Stork extended the bakery range to include pastry products which consisted of frozen croissants, apple turnovers, ambient vol au vents, and short pastry tarts - this was created to allow consumers to experience home baking, whilst ensuring the products were easy to make.
1994
Get Britain Baking campaign was launched in the Summer of 1994 to encourage interest in home baking from consumers and the trade.
2010
Stork became 90 years old! We celebrated by launching our Stork website and introduced Phil Vickery as our brand ambassador.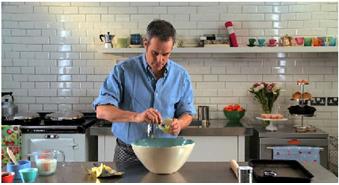 2012
In March 2012 Stork launched 'Stork Baking Liquid', the first Stork NPD for generations. Stork Baking Liquid is a convenient, easy to use baking product which blends quickly and easily with no mess, saving time but giving great results.
2020
In 2020, Stork is celebrating its 100 Year Birthday and helping more bakers make baking memories as they grow up with Stork in their kitchens.


Today:
Stork is known by Britain's home bakers as the secret ingredient for creating light and fluffy cakes, the perfect pastries and biscuits. Times and taste may have change since the days of wartime rationing, but the British public's love of Stork has remained as great as ever.