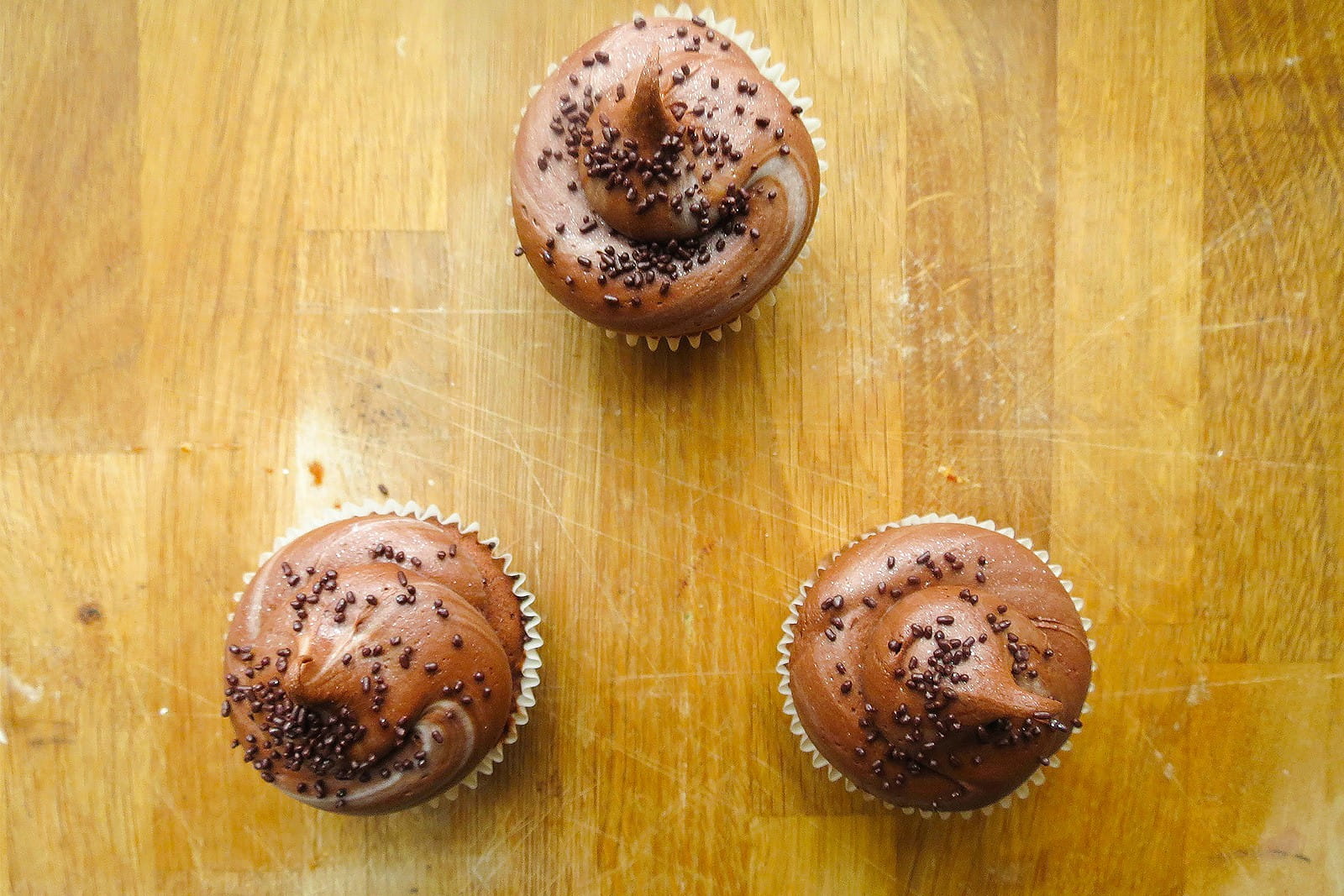 Coconut Chocolate Cupcakes
Coconut Chocolate Cupcakes
Prep time

30 minutes

Cooking time

25 minutes

Servings

12

Difficulty

Medium
Ingredients
For the cupcakes
200g Stork with Butter, softened
200g caster sugar
4 eggs
170g self raising flour
30g cocoa powder
160ml coconut cream (if you cannot find coconut cream, full fat coconut milk will be ok)
30g desiccated coconut
For the icing
120g Stork with Butter, softened
300g icing sugar
80ml coconut cream
30g cocoa powder
Chocolate sprinkles, for decoration
Instructions
how_make
Preheat your oven to 180° C/160°C fan, Gas mark 4. Line a 12 hole muffin tray with cases and set aside.
In a medium bowl, beat the Stork and sugar together until light and fluffy. Mix in the eggs until just combined.Sift in the flour and cocoa powder and incorporate into the batter.
Add the coconut cream and desiccated coconut and mix. Fill the muffin cases two thirds full and bake in the oven for 20-25 minutes, or until a cocktail stick comes out clean.
Leave to cool in the tray for 5 minutes before removing the buns and placing on a wire rack.
For the icing, beat theStork until soft. Add the icing sugar and cocoa powder and mix. Pour in the coconut cream and combine. You may need to add extra icing sugar to reach your preferred consistency.
Snip the end off a piping bag, add a nozzle if you want to use one, and fill the bag with the icing. Pipe onto the cupcakes and decorate with chocolate sprinkles.