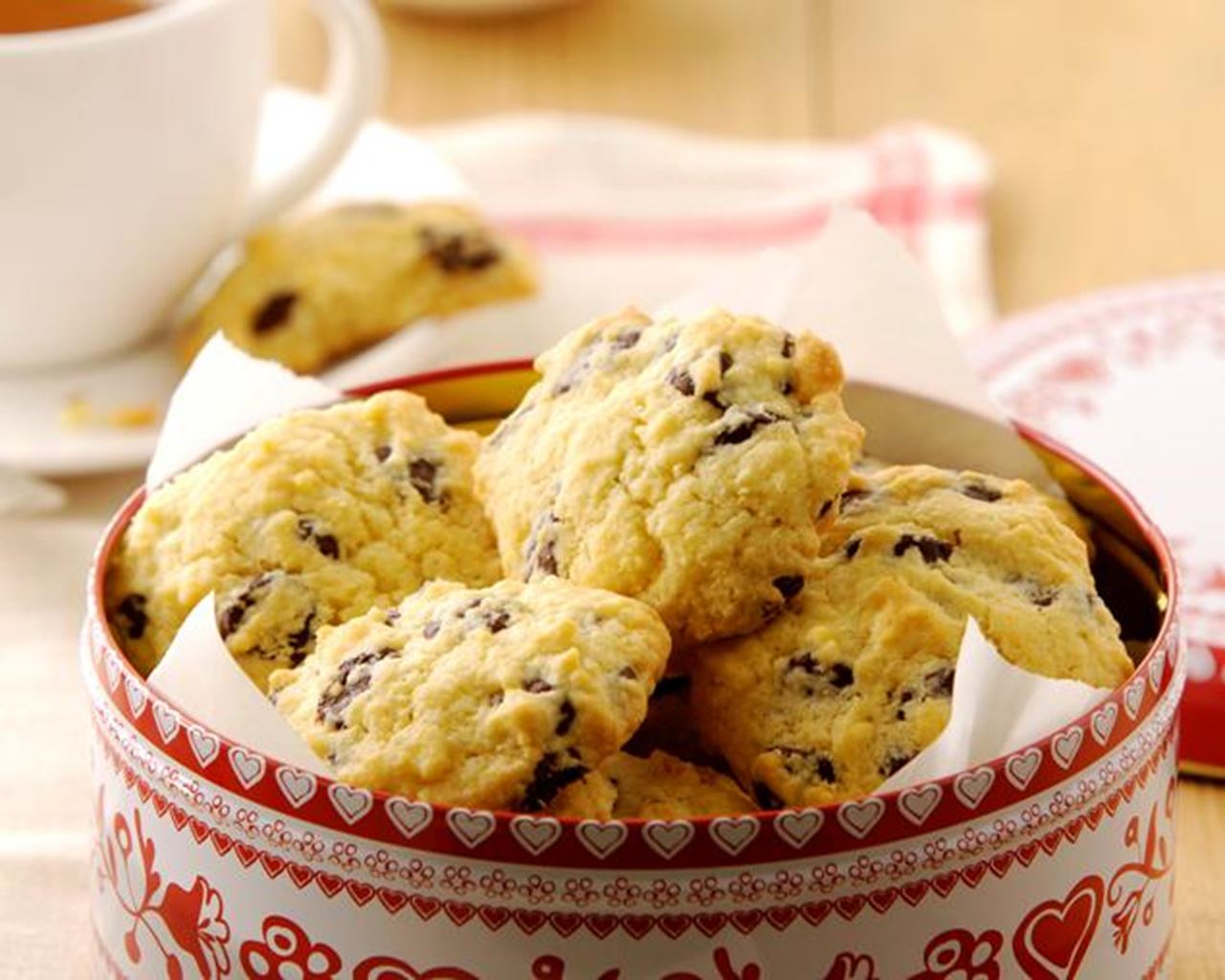 Chocolate Chip Cookies
Chocolate Chip Cookies
Prep time

30 minutes

Cooking time

10 minutes

Servings

15

Difficulty

Easy
Ingredients
Ingredients
85g Stork baking block

85g caster sugar
85g soft brown sugar
1 egg, medium
1 teaspoon vanilla essence
55g walnuts, chopped
175g self-raising flour, sieved together with
½ teaspoon bicarbonate of soda
85g plain chocolate, chopped
Instructions
Steps
Start by preheating your oven to 190°C, 170°C fan oven or Gas mark 5.
Then sieve the flour and bicarbonate of soda into a mixing bowl, add all the other ingredients, and beat well with a wooden spoon.
Place teaspoons of the mixture onto greased baking sheets and bake on the middle shelf for 10-12 minutes.
Leave them to cool on a wire rack whilst you make something to dunk them in.