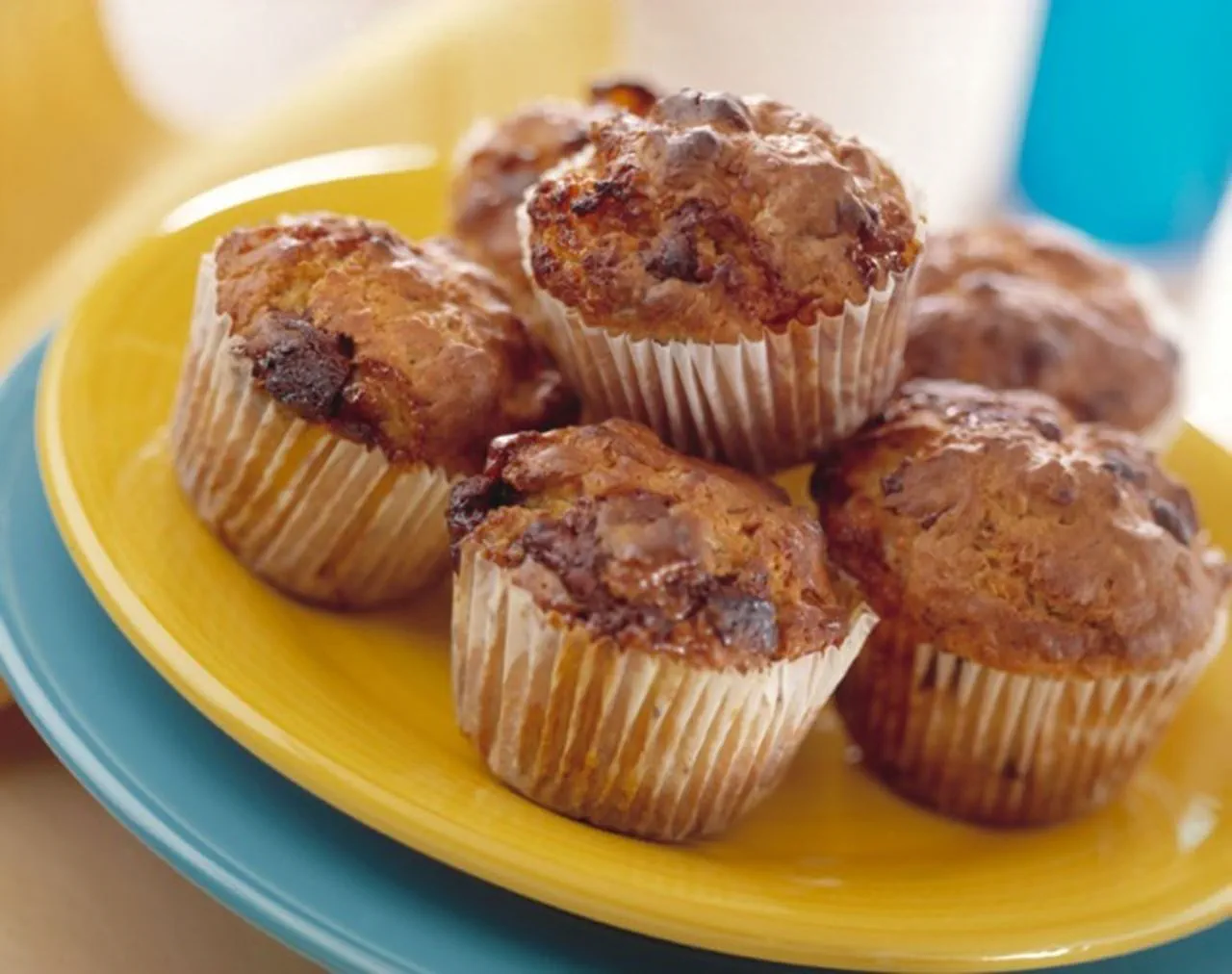 Chocolate & Marshmallow Muffins
Chocolate & Marshmallow Muffins
Prep time

30 minutes

Cooking time

20 minutes

Servings

12

Difficulty

Easy
Ingredients
Ingredients
350g (12oz) self - raising flour
1 level teaspoon baking powder
85g (3oz) light soft brown sugar
85g (3oz) Stork Tub
175g (6oz) plain chocolate, chopped
55g (2oz) mini marshmallows
2 medium eggs
300ml (½ pint) semi - skimmed milk
Instructions
how_make
Preheat the oven to 200°C, 180°C fan, gas mark 6.
Sift the flour and baking powder into a large mixing bowl. Add the remaining ingredients and mix well.
Spoon the mixture into 12 muffin tins (lined with paper cases if wished).
Bake in a preheated oven for 20 - 25 minutes.
These muffins are best served warm.