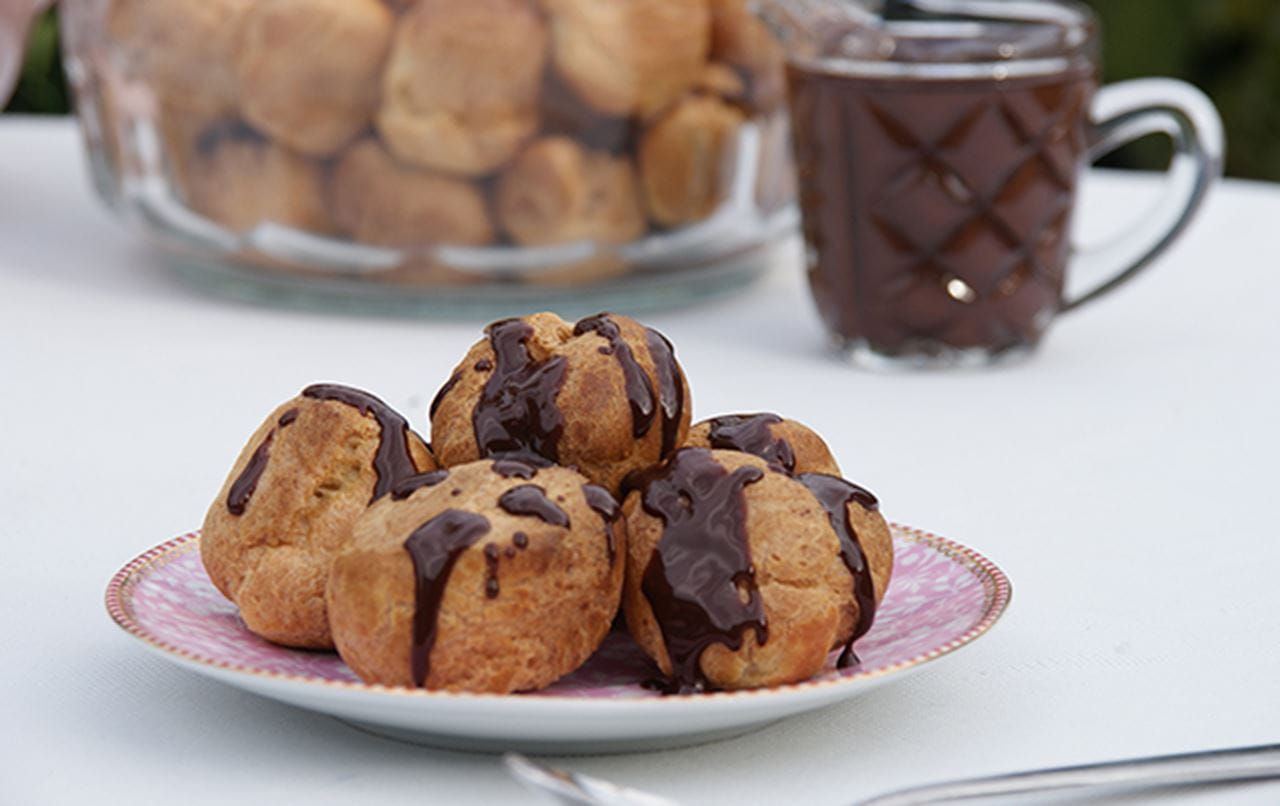 Choux Puffs with Mocha Sauce
Choux Puffs with Mocha Sauce
Prep time

45 minutes

Cooking time

25 minutes

Servings

12

Difficulty

Medium
Ingredients
Choux
100ml whole milk
100ml water
75g Stork block
1 tsp caster sugar
½ tsp salt
125g plain flour
4 eggs, large
Filling
400ml double cream
3 tbsps icing sugar
1 tsp vanilla
Mocha Sauce
150g dark chocolate
100ml double cream
1 tbsp golden syrup
30g Stork tub
50ml Espresso
Instructions
Steps
Place the milk, water, Stork block, sugar and salt in a pan. Heat over a medium heat until the Stork melts and the mixture comes to a rolling boil.
Still on the heat add the plain flour and stir vigorously until the mixture comes away from the side of the pan. Remove from the heat and allow to cool for 5 minutes.
Beat in the eggs one at a time until the consistency is smooth and glossy.
Pipe 5cm rounds of choux onto a lined baking tray and bake in the oven for 25 minutes until well puffed and golden. Allow to cool.
Whip the cream, icing sugar and vanilla to soft peaks and place in a piping bag.
Insert the end of the bag into each choux puff and fill with the cream mixture.
To make the mocha sauce gently melt together the ingredients in a bowl over a pan of steaming water and stir together until well combined.
Serve the filled choux puffs with the mocha sauce.