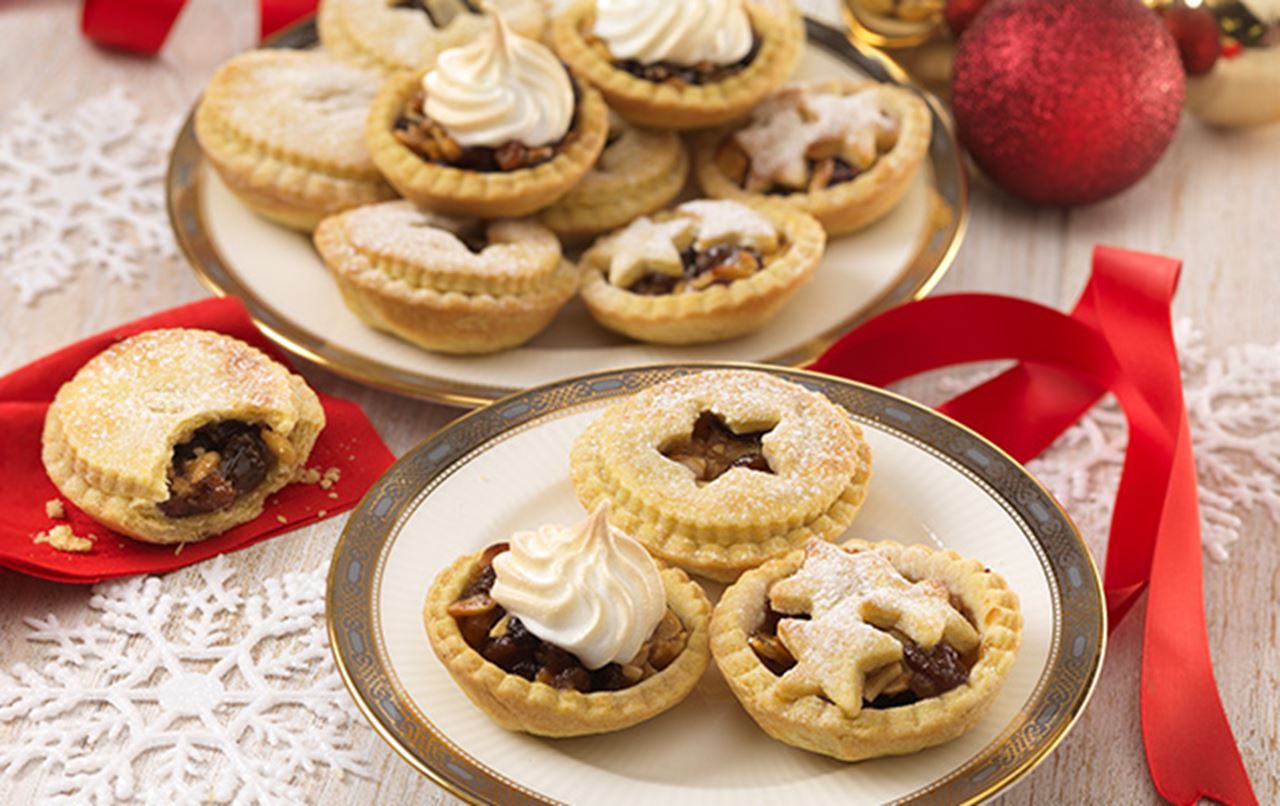 Orange Mince Pies
Orange Mince Pies
Prep time

30 minutes

Cooking time

15 minutes

Servings

12

Difficulty

Medium
Ingredients
Ingredients
115g (4 oz) Stork packet
225g (8 oz) plain flour, sieved
25g (1 oz) caster sugar
Zest of 1 orange
2 tablespoons orange juice
Filling
350g (12 oz) mincemeat
1 apple, peeled, cored and chopped
50g dried cranberries
50g almonds, roughly chopped
1-2 tablespoons brandy, optional
Toppings
Meringue: 1 egg white and 50g caster sugar
1 tablespoon ground almonds, optional
Milk and caster sugar
Instructions
how_make
To make pastry: rub the Stork into the flour until mixture resembles fine even breadcrumbs. Add sugar and orange zest and mix in. Add orange juice and mix with a round bladed knife to a firm dough. Knead on a lightly-floured surface until smooth.  Cover and chill.
Roll out pastry and cut out 12 bases and 4 tops to fit patty tins. Line tins with pastry bases. Use star cutters for a different decorative finish.
Mix mincemeat with apple, almonds, cranberries and brandy if used. Fill pastry bases with a dessertspoon of filling. Brush round edges of tops with water. Place over mincemeat and press down edges to seal. Make 2 - 3 slits across each pie. Brush with beaten egg white and dredge with caster sugar.
For the meringue, whisk the egg white until stiff and then gradually whisk in sugar until glossy. Divide in half and add ground almonds to one half if using .Spread or pipe over the filled mincemeat tarts.
Bake in preheated oven 190ºC, 180ºC fan, Gas mark 5 for 15 - 20 minutes.