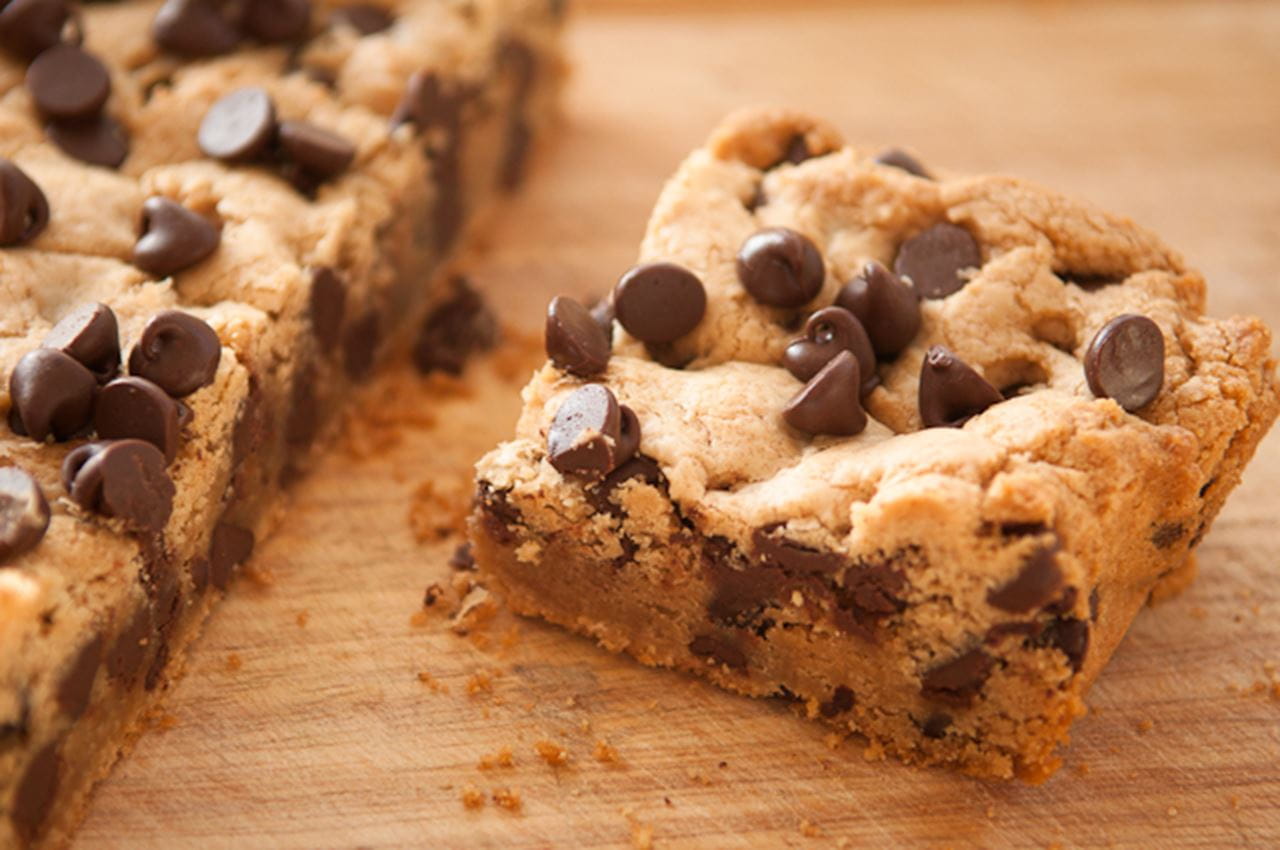 Chocolate Chip Brownies
Chocolate Chip Brownies
Prep time

30 minutes

Cooking time

40 minutes

Servings

12

Difficulty

Easy
Ingredients
Ingredients
115g (4 oz) plain chocolate
115g (4 oz) Stork packet
3 medium eggs
225g (8 oz) caster sugar
1 teaspoon vanilla extract
40g (1½ oz) plain flour
25g (1 oz) cocoa powder
1 teaspoon baking powder
85g (3 oz) white chocolate chips or chopped nuts
Instructions
how_make
Break the chocolate into a bowl, add the Stork and melt over a pan of hot water (or in a microwave on medium power).
In a large bowl, whisk the eggs with the sugar and vanilla until creamy and slightly thickened.
Sieve the dry ingredients and add to the eggs with the chocolate mixture and chocolate chips or nuts. Mix gently.
Pour into a greased 22cm (9 inch) square tin.
Bake in a preheated oven at 170°C, 160°C fan, Gas 4 for 45-55 minutes.
Leave to cool before cutting into squares.