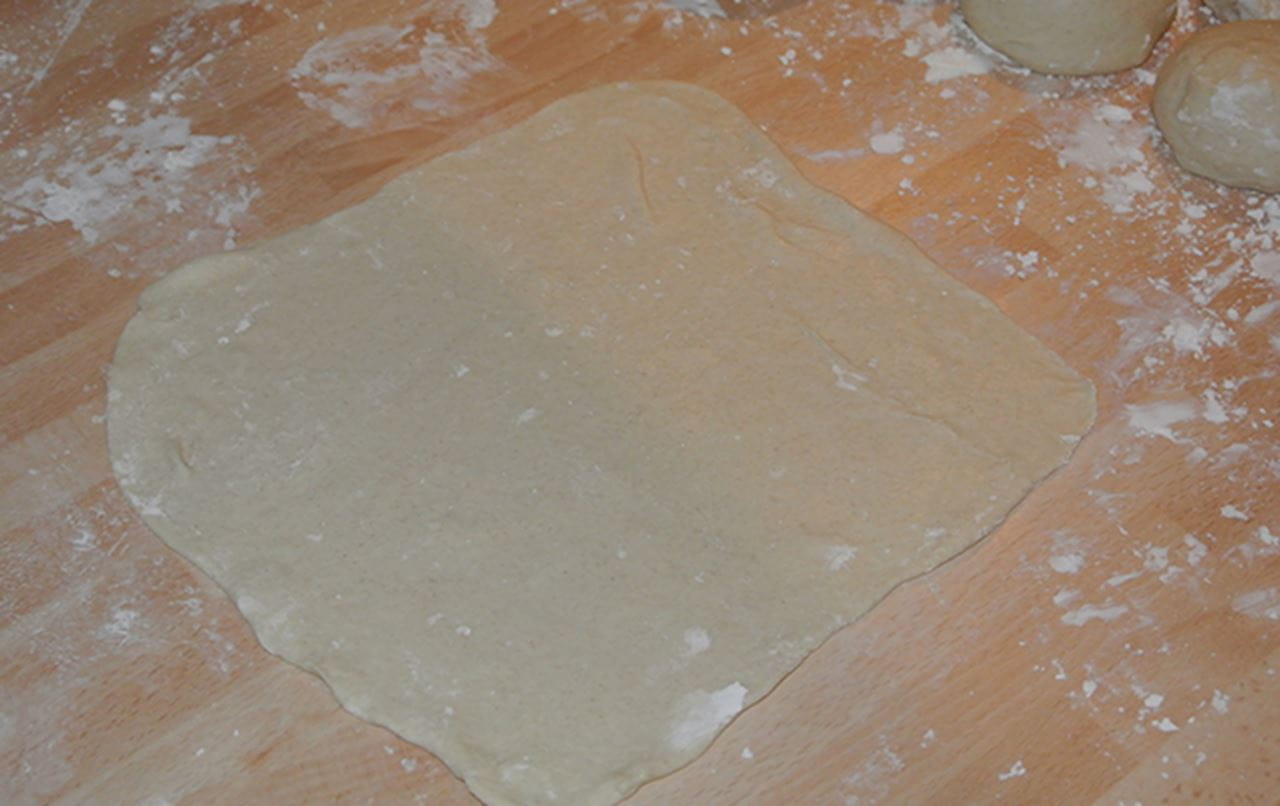 Filo Pastry
Filo Pastry
Prep time

1 hour

Servings

12

Difficulty

Easy
Ingredients
Ingredients
500g plain flour
1 tsp salt
325ml water, lukewarm
30g Stork tub, melted
Cornflour for rolling and dusting
Instructions
Steps
Combine the ingredients for the dough and work together in a stand mixer fitted with a dough hook. Once combined mix on a medium speed for 3 – 4 minutes until smooth.
Cover and allow the dough to rest for 2 hours.
Dust the worksurface with cornflour and split the dough into 12 equal pieces.
Working with one piece of dough roll it out to a small rectangle using a rolling pin.
Dust a clean cotton tea towel with cornflour and place the rectangle of dough on top. Using your hands gently stretch the dough into a larger rectangle, dusting frequently with cornflour, thinning the dough until it is see through and as thin as it will stretch.
Carefully transfer the sheet to a sheet of baking paper, lightly floured and cover with a damp teatowel. Repeat the process with each piece of dough, stacking them on top of each other with a good dusting of cornflour.