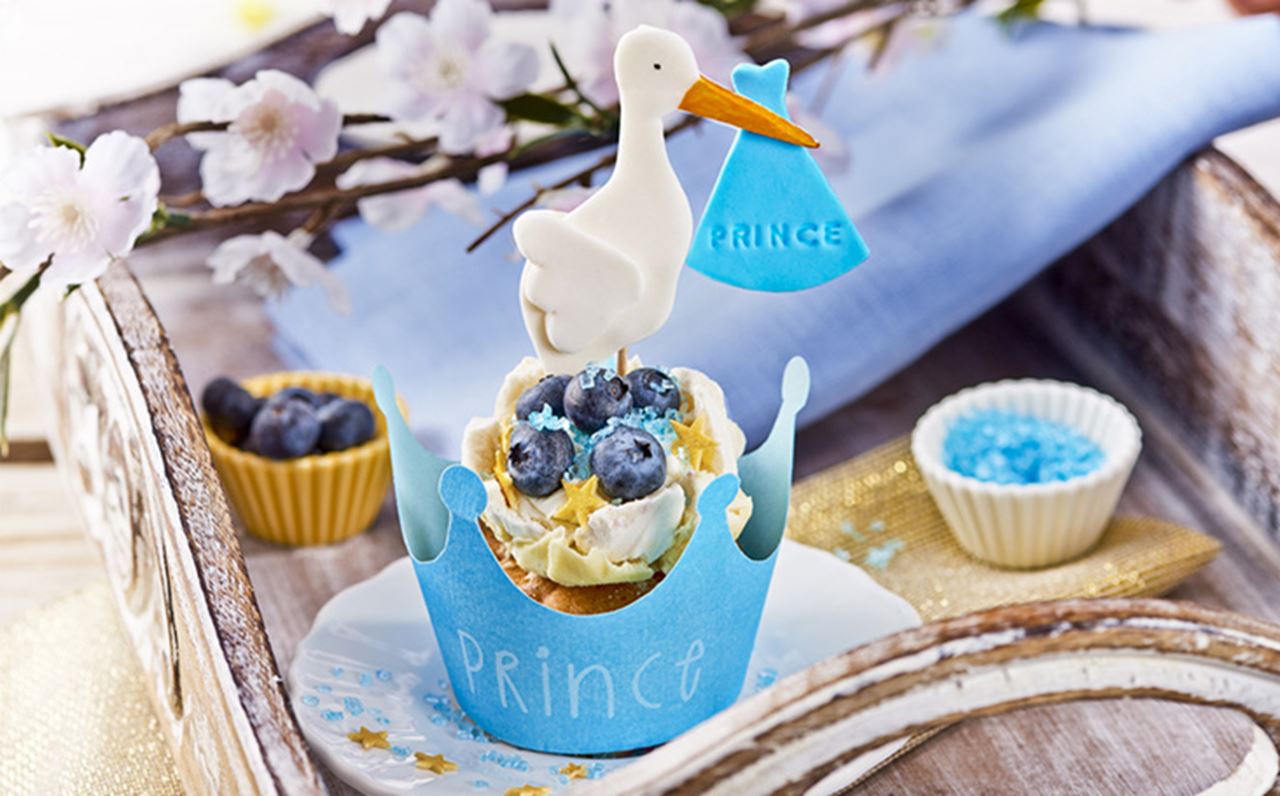 It's a Boy Blueberry Cupcakes
It's a Boy Blueberry Cupcakes
Prep time

45 minutes

Cooking time

25 minutes

Servings

12

Difficulty

Easy
Ingredients
Cupcakes
165g Stork tub
165g caster sugar
3 eggs, large
1 tsp vanilla extract
165g self raising flour
2 tbsps milk – whole milk
120g blueberries (frozen or fresh)
Nests
70g Meringues, broken
130g white chocolate, melted
Blue sprinkles
Edible gold stars
Filling
90ml double cream, softly whipped
100g blueberries (fresh)
3 small sheets of edible gold leaf (optional) – cut into 12 pieces
20g grated white chocolate
Instructions
Steps
Line a muffin tin with 12 dark blue paper cases.
In a large bowl beat together the Stork, sugar, eggs, vanilla, self-raising flour, and milk until evenly combined.
Fold through the blueberries.
Divide the mixture between the cases and bake in the oven for 25 minutes until golden and springy to the touch.
Transfer to a wire rack and allow to cool completely.
Crumble the meringues into a bowl, breaking up any large pieces. Add the melted white chocolate and stir well.
Top each cupcake with the chocolate meringue mixture to form the nests.
Softly whip the double cream and add a teaspoon to the centre of each nest.
Top with the fresh blueberries, sprinkle with the edible gold stars, blue sprinkles and top with a small piece of edible gold leaf. Serve.
https://www.youtube.com/watch?v=R9ifF5kn5cg