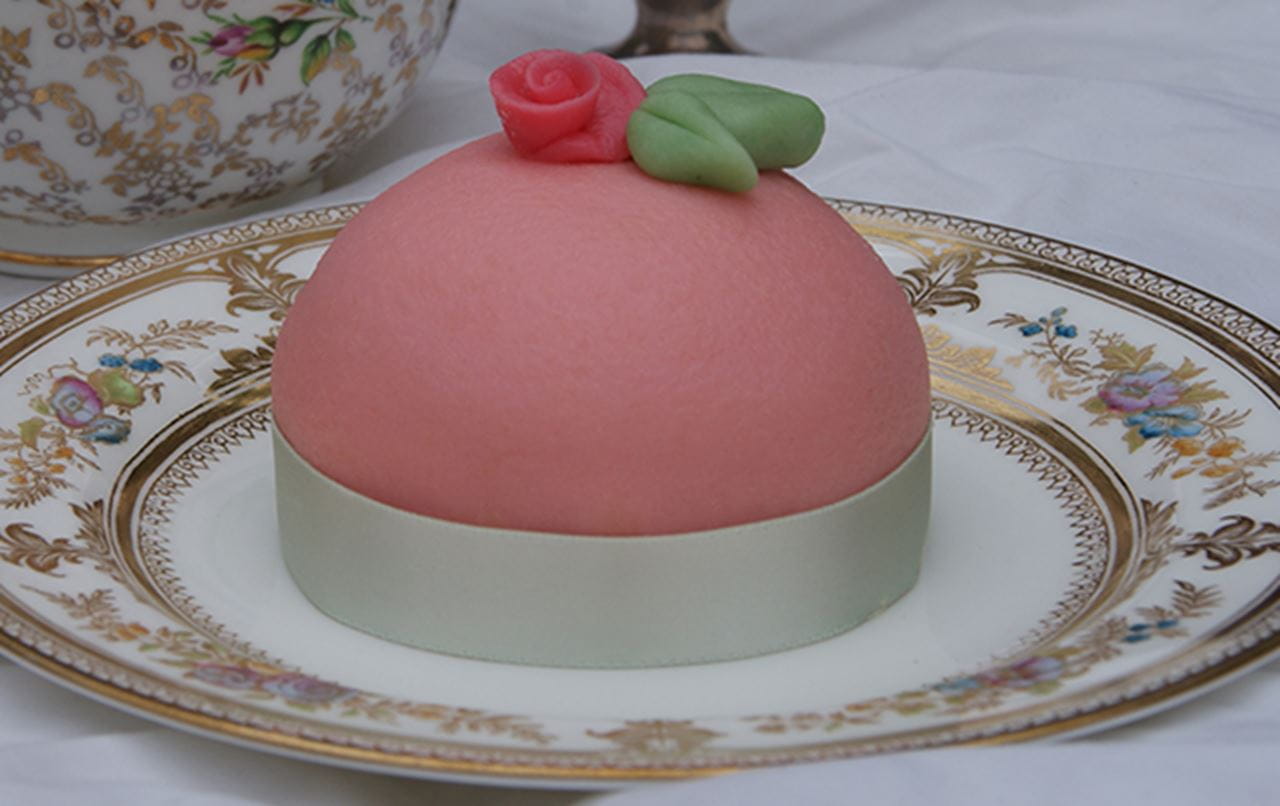 Raspberry Rose Princess Tortlettes
Raspberry Rose Princess Tortlettes
Prep time

1 hour

Cooking time

18 minutes

Servings

4

Difficulty

Medium
Ingredients
Genoise Sponge
2 eggs, large
75g caster sugar
30g Stork tub, melted and cooled
60g plain flour
¼ tsp baking powder
Syrup
60ml water
2 tbsps caster sugar
A few drops of rose extract
Custard
150ml whole milk
45g caster sugar
2 egg yolks
2 tsp cornflour
¼ tsp rose extract
75g raspberry jam
200ml double cream, whipped
300g marzipan
Instructions
how_make
Preheat the oven to 160c (fan)/180c/Gas Mark 4. Make the cake batter.  Whisk together the eggs and sugar until tripled in volume and holds a ribbon trail â approx. 6 minutes.  Gently fold in the flour until well combined followed by the melted cooled Stork.
Line a 9 x 13❠swiss roll type tin with baking paper.  Add the cake batter and roughly level.  Bake in the oven for 15-18 minutes until lightly golden and springy to the touch.  Remove from the tin and allow to cool on a wire rack.
Prepare the syrup gently heating together the water, sugar and rose extract until clear.  Transfer to a small bowl and allow to cool.
To make the custard whisk together the egg yolks, sugar and cornflour.  Warm the milk and pour over the yolk mixture whilst whisking. Heat in the pan whilst stirring until thickened.  Beat in the rose extract and cool
Cut 12 circles of cake from the cooled sheet. Each tortlette needs 3 discs.  Stack them together soaking each with syrup, spreading with jam and whipped cream.  Cut a hole from the centre of each and fill with custard.
Beat together the remaining custard and whipped cream, cover each stack with the mixture and dome the top.
Roll out the marzipan and cover each tortlette, trimming away the excess at the base. Decorate with flowers and leaves, trim with ribbon and serve.