Sticky Toffee Christmas Pudding
Discover expert baker Louise Lennox's spectacularly delicious recipe for Sticky Toffee Christmas Pudding with a special twist.
Cooking time

Not available

Prep time

30 minutes

Servings

8 portions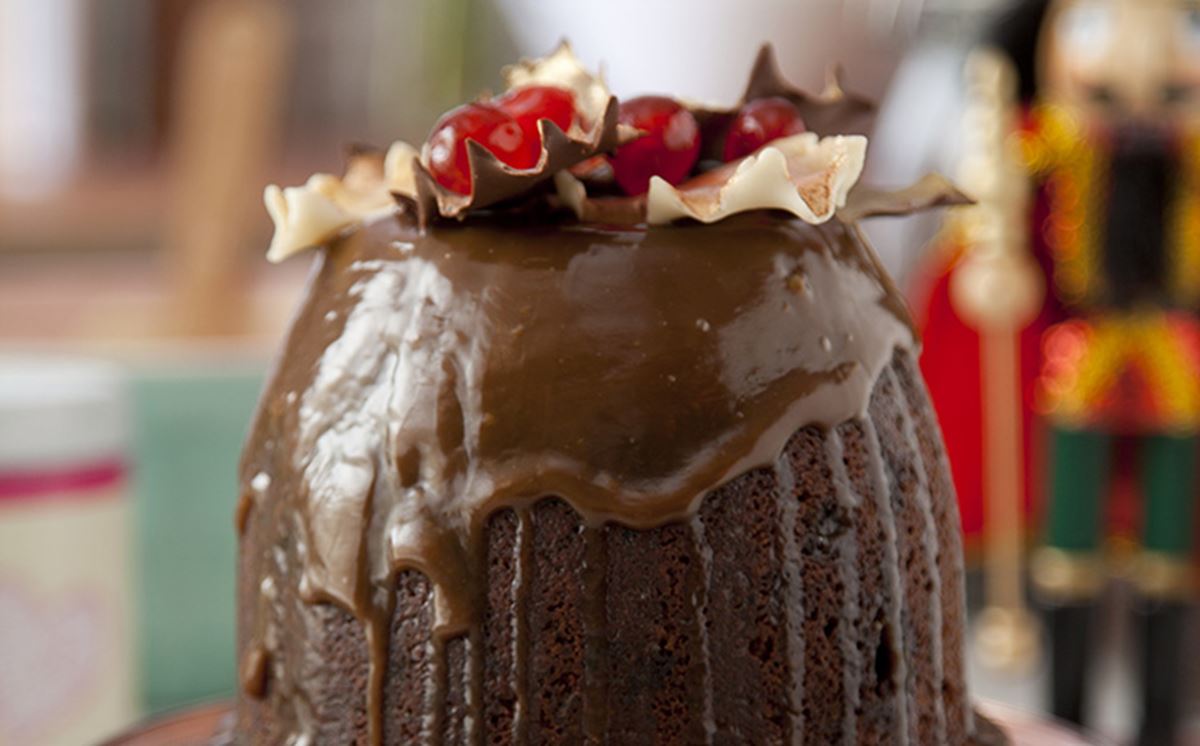 Ingredients
300g dates – 18%* stoned and chopped
200ml cold water
2 teaspoons baking powder
200g dark brown sugar
125g Stork tub
2 medium eggs
225g self raising flour
300mls double cream
125g dark brown sugar
| | |
| --- | --- |
| Energy (kcal) | 0 kcal |
| Energy (kJ) | 0 kJ |
| Protein (g) | 0.0 g |
| Carbohydrate incl. fibre (g) | 0.0 g |
| Carbohydrate excl. fibre (g) | 0.0 g |
| Sugar (g) | 0.0 g |
| Fibre (g) | 0.0 g |
| Fat (g) | 0.0 g |
| Saturated fat (g) | 0.0 g |
| Unsaturated fat (g) | 0.0 g |
| Monounsaturated fat (g) | 0.0 g |
| Polyunsaturated fat (g) | 0.0 g |
| Trans fat (g) | 0.0 g |
| Cholesterol (mg) | 0 mg |
| Sodium (mg) | 0 mg |
| Salt (g) | 0.00 g |
| Vitamin A (IU) | 0 IU |
| Vitamin C (mg) | 0.0 mg |
| Calcium (mg) | 0 mg |
| Iron (mg) | 0.00 mg |
| Potassium (mg) | 0 mg |
Instructions
In a saucepan place 150g of dates and cold water and bring to the boil and allow to the simmer until the  water is reduced by half and the dates are mushy.
While the dates are cooking, in a large bowl, place 200g dark brown sugar and Stork and whisk until fluffy.
Add the eggs one by one and whisk after each addition.
When the dates are cooked, remove from heat, use a potato masher to make them into a pulp. Stir in the baking powder with the dates are still hot.
While the dates are still hot, whisk them into the sugar mixture.
Sieve the flour into the date mixture and whisk. Then fold in the remaining chopped dates.
Grease a 1 litre pudding bowl with Stork. Place a circle of baking paper inside the pudding bowl on the bottom.
Bake in a pre-heated oven for 1hour and 15 minutes. Place a skewer in the middle to ensure the pudding is completely cooked. If it comes out clean, the pudding is ready. If there is still some pudding mixture on the skewer return it to the oven and leave to cook for another 10 minutes then check again.
To make the sauce, pour the cream and 125g dark brown sugar into a saucepan; bring to the boil while stirring continuously. Allow to cook for 4 minutes and then remove from the heat.
When the sticky toffee pudding is cooked, allow it to cool in the pudding bowl for 10 minutes, and then turn out into a serving plate. Pour the warm sauce over the sticky toffee pudding.
These can be served either hot or cold. Serve with whipped cream, creme fraise or vanilla ice-cream. Garnish with chocolate holly leaves.