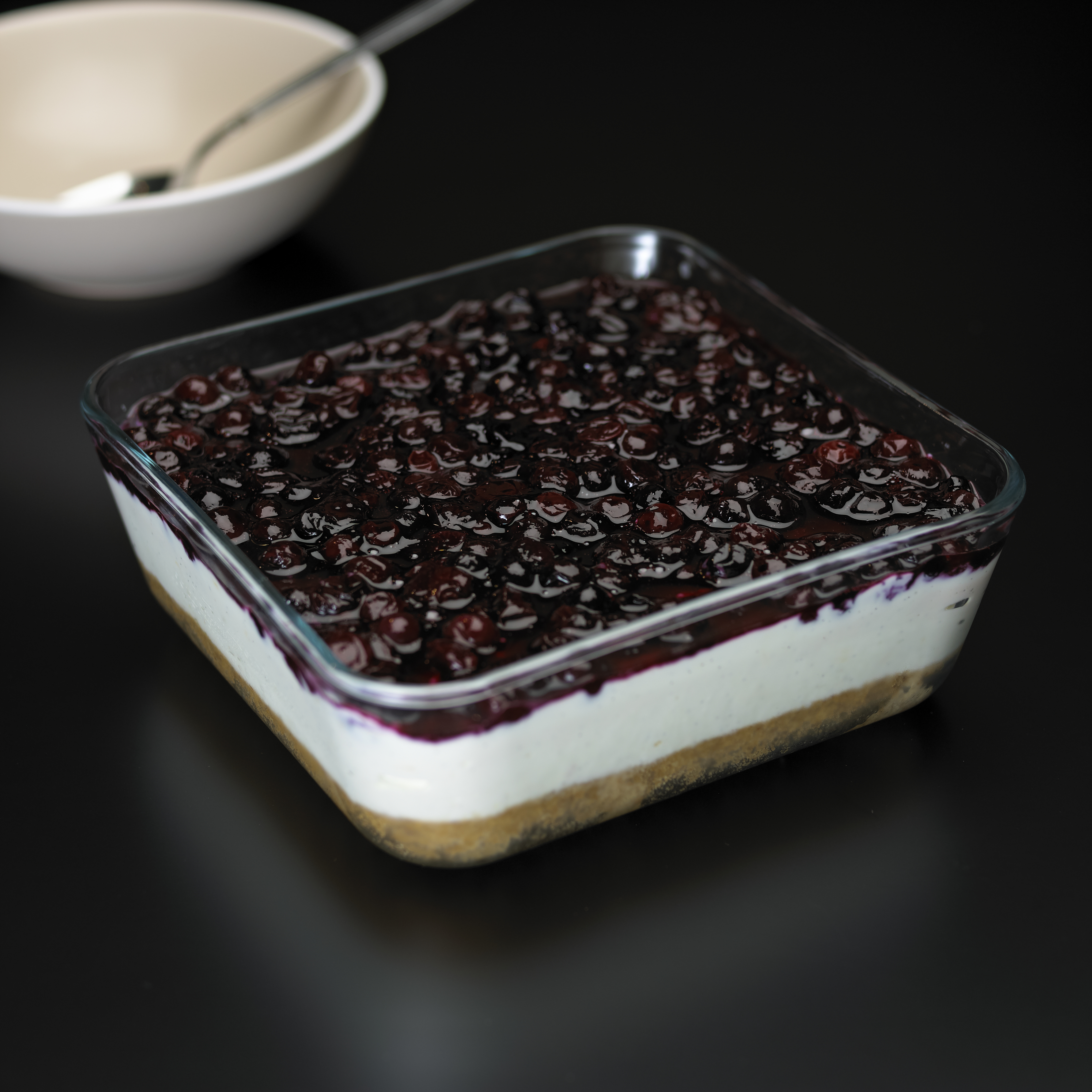 Very Berry Lemon Cheesecake
Very Berry Lemon Cheesecake
Prep time

1 hour

Servings

1

Difficulty

Easy
Ingredients
To serve
150g digestive biscuits
75 grams Stork melted
750g soft cheese
1 vanilla pod, split
Zest of 1 lemon, juice of half
150g Billingtons Golden icing sugar, sifted
300ml sour cream
200g blueberries (or a mixture of strawberries, raspberries, blueberries)
2 tbsp Billingtons Golden Icing sugar
Instructions
how_make
Put the biscuits into a food processor and blitz until they resemble breadcrumbs (alternatively you could put the biscuits into a large freezer bag and crush with a rolling pin). Tip into a large Pyrex bowl and mix with the Stork. Press the mixture into the bottom of a 2 litre square Pyrex dish then transfer to the fridge for 1 hour to set.
Meanwhile, tip the soft cheese into a large bowl and use an electric hand whisk to mix until softened. Add the vanilla seeds, lemon zest and juice and icing sugar and whisk until smooth. Gradually whisk in the sour cream until smooth.
Pour the topping over the chilled base then chill for 2 hours until firm.
Meanwhile, heat the blueberries and icing sugar in a small saucepan until the sugar has melted and the blueberries are just starting to burst. Remove from the heat and leave to cool completely.
When the cheesecake has set, spoon the blueberries over the top and serve.