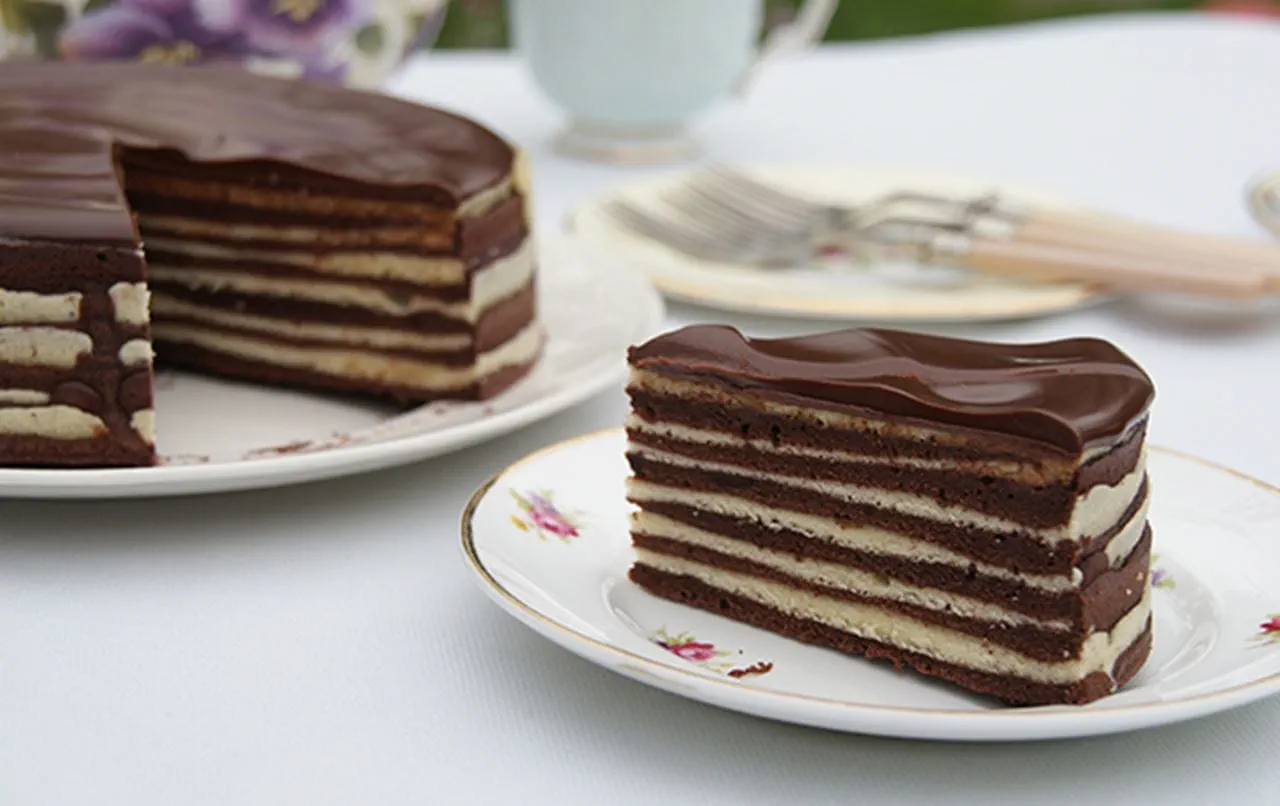 Chocolate Amaretto Schichttorte
Chocolate Amaretto Schichttorte
Prep time

1 hour

Ready in

Servings

1

Difficulty

Easy
Ingredients
Ingredients
8 eggs, separated
150 grams Stork
150g caster sugar
125g plain flour
80g cornflour
2 tbsps Amaretto
2 tbsps cocoa powder
125g dark chocolate

50 grams Stork baking block

1 tbsp golden syrup
2 tsp Amaretto
Instructions
Steps
Cream together the Stork margarine and caster sugar until light and fluffy.
Whisk the egg yolks in a separate bowl for 5 minutes until pale and thick. Add to the creamed mixture and combine well.
Add the plain flour and cornflour and mix well.
In a large bowl whisk the egg whites to soft peaks. Fold in to the cake mixture slowly in thirds.
Divide the cake batter equally in half. To one half stir in 2 tbsps Amaretto and to the other 2 tbsps cocoa powder.
Preheat the grill and grease an 8" cake tin. Working with the batters alternately to create the layers add 2 dessert spoons of the first batter to the base of the cake tin and spread evenly. Place the tin under the grill and allow the batter to cook for 1 – 2 minutes until just cooked through.
Add the same quantity of the second batter and grill again to cook through. Repeat the process alternating the batters to create 12 layers using up all the batter.
Allow to cool in the tin for 10 minutes before turning out onto a wire rack to cool completely.
Melt together the chocolate, Stork margarine and golden syrup. Stir through the Amaretto and spread carefully over the top of the torte.
Allow topping to set. Serve.