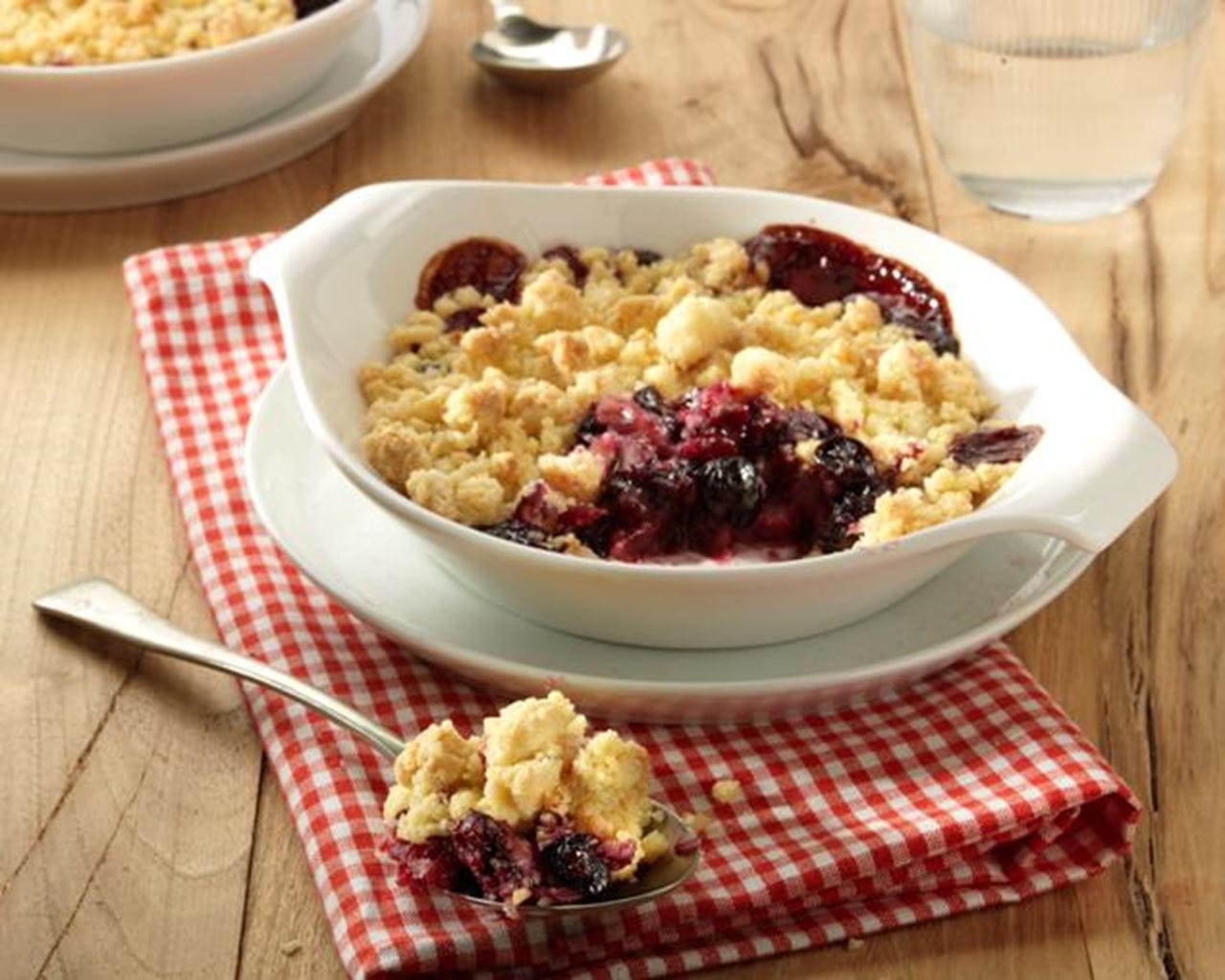 Blueberry & Apple Crumble with Honey
Blueberry & Apple Crumble with Honey
Prep time

30 minutes

Cooking time

20 minutes

Servings

6

Difficulty

Easy
Ingredients
Filling ingredients
3 cooking apples (500g)
125g blueberries
50 ml (3 tbsp) runny honey
Crumble ingredients
175g plain flour
85g sugar
85g Stork Tub
Baking tin
4 individual ovenproof dishes or 1 large dish
Instructions
Steps
Preheat the oven to 200°C, 180°C fan oven, Gas mark 6.
Peel the apples, remove the cores and cut the apples into very small pieces. Mix them in a bowl with the berries and honey.
Divide the fruit between the ovenproof dishes.
Mix the flour, sugar and Stork in a large bowl with a fork into a crumble.
Spread the crumble over the fruit in the bowls. Bake the crumble in a preheated oven for 20-25 minutes until golden brown. Serve warm.