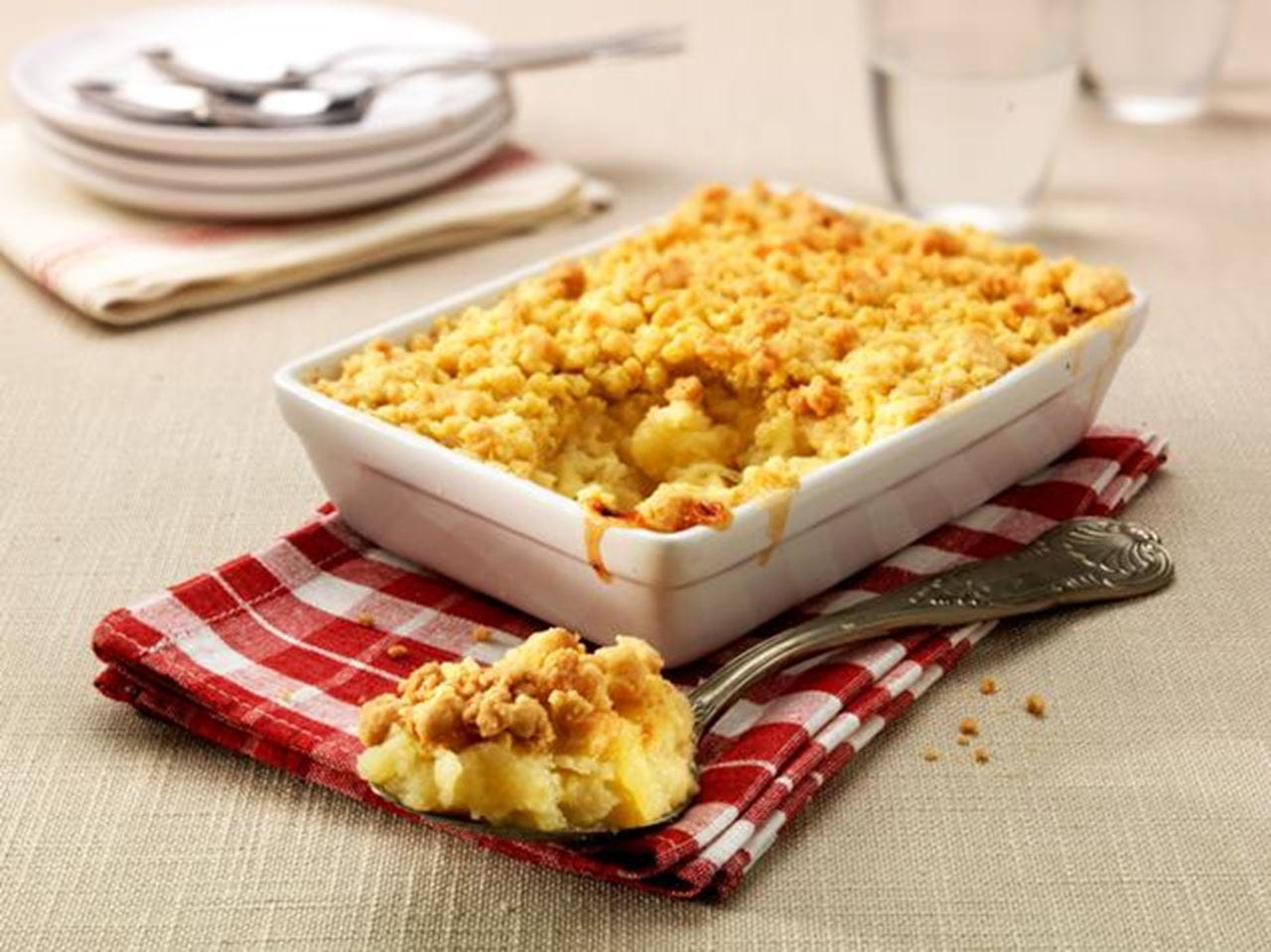 Polish Apple Crumble
Polish Apple Crumble
Prep time

30 minutes

Cooking time

45 minutes

Servings

8

Difficulty

Easy
Ingredients
Dough ingredients
150g Stork Packet, straight from the fridge
300g plain flour
1 level teaspoon baking powder
100g caster sugar
3 egg yolks
Filling ingredients
4 eating apples (about 750g)
75g caster sugar
25g dried apricots, chopped
½ teaspoon ground cinnamon
6 scoops of chocolate or vanilla ice cream, to serve (optional)
Baking tin and cookware
20x20 square baking tin or 24cm springform tin (greased and base lined with baking paper).
Instructions
Steps
Preheat the oven to 190°C, 180°C fan oven, Gas mark 5.
Sieve the flour and baking powder in to a large bowl then add the sugar, egg yolks and Stork.
Mix with a fork or wooden spoon to form a crumble. Spoon half of the crumble into a bowl and cover with foil. Knead the remainder into a compact ball. Wrap the dough in foil and leave the two mixes to rest in the refrigerator for 30 minutes.
Peel the apples, remove the cores and cut the apples into small pieces.
Mix them in a pan with the sugar and apricots.
Cook the apples for 1 minute over a high heat, then reduce the heat to low and cook for 5 minutes, stirring regularly. Add the cinnamon. Take the apple mixture off the heat and leave to cool. Drain off any excess liquid.
Line the prepared baking tin evenly with the compact dough, using your fingers to press it down. Bake for 15 minutes in the preheated oven.Spoon the apple mixture onto the baked base. Divide the crumble dough evenly over the apple mixture. Bake for 30-35 minutes until golden brown. Divide the crumble (hot or cold) into 6 slices , serve on plates and top with a scoop of ice cream.