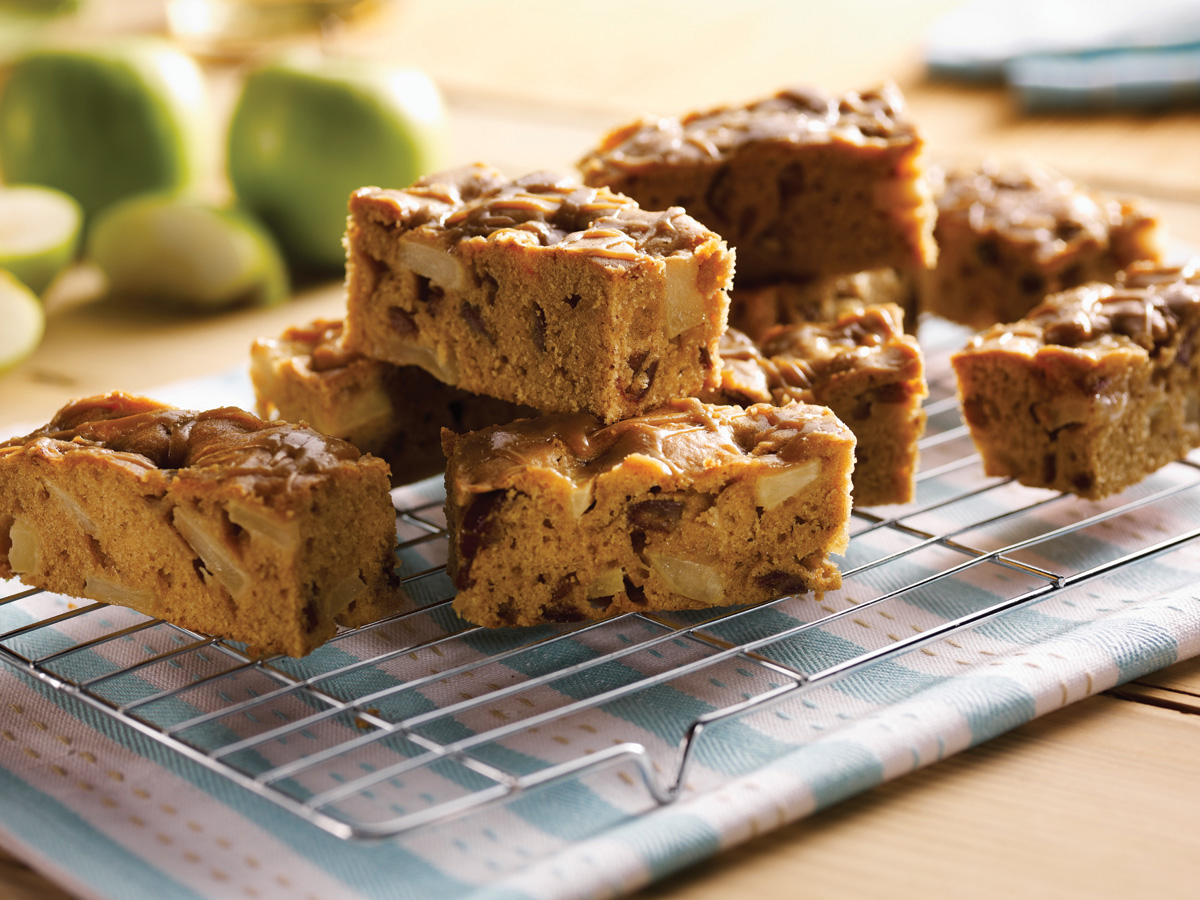 Toffee Apple Traybake
Toffee Apple Traybake
Prep time

30 minutes

Cooking time

35 minutes

Servings

12

Difficulty

Easy
Ingredients
Ingredients
175g (6 oz) Stork tub
350g (12 oz) self raising flour
3 medium eggs
175g (6 oz) light brown sugar
2 teaspoons ground cinnamon
100g (4 ½ oz) dates, chopped
2 eating apples, peeled, cored and chopped
Toffee Style Icing
25g Stork

5 tablespoons light brown sugar
2 tablespoons single cream (or Elmlea Single)
Instructions
how_make
Place all the cake ingredients in a mixing bowl and beat well with a wooden spoon until well mixed.
Spoon into a greased, and lined traybake tin.
Bake on the middle shelf of a pre-heated oven 180° C,160 ° C fan oven, Gas mark 4 for approximately 35-40 minutes.
Leave the loaf in the tin for 10 - 15 minutes before turning out and removing paper. Cool on a wire tray.
Place all icing ingredients in a saucepan and melt slowly until sugar has dissolved. The bring to the boil and boil for 3 minutes. Take off the heat and wait until slightly cooler. Beat well and then drizzle over the traybake. When set, cut into slices.