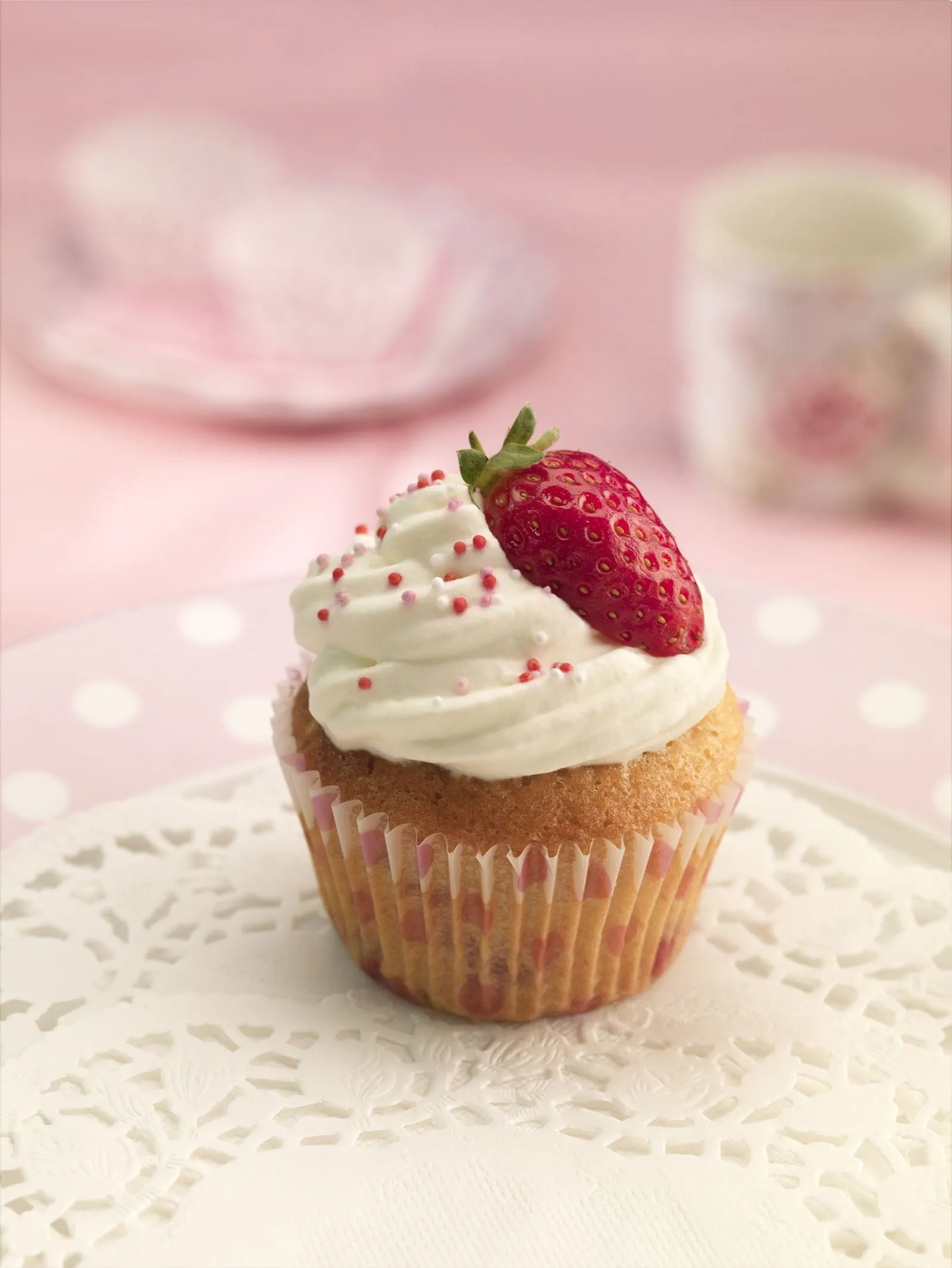 Strawberries and Cream Cupcakes
Strawberries and Cream Cupcakes
Prep time

30 minutes

Cooking time

25 minutes

Servings

12

Difficulty

Easy
Ingredients
Cupcake
115g (4 oz) Stork Tub
115g (4 oz) castor sugar
2 eggs, medium eggs, medium
140g (5 oz) self-raising flour, sieved
½ teaspoon baking powder
55g (2 oz) chopped fresh strawberries
1 tablespoon strawberry jam
Filling
150ml Elmlea double (Whipped)
whipped Icing sugar, to dredge
Fresh strawberries to decorate
Instructions
how_make
Place all cake ingredients except strawberries in a mixing bowl and beat together until smooth. Fold in strawberries.
Place heaped tablespoons of the mixes in 12 cupcake cases. Bake in the centre of the preheated oven at 180° C, (160-170° C fan), gas mark 4 for 20 - 25 minutes. Cool on wire tray.
Mix the whipped Elmlea with a little icing sugar to taste and if using add a little food colouring to achieve a pretty pink colour. Pipe over the cupcakes.
Decorate with fresh strawberries.